Connecting Chittagong To Liverpool And Rotterdam
Several European logistics providers have launched direct services to Bangladesh to avoid delays at transhipment ports.
June 2022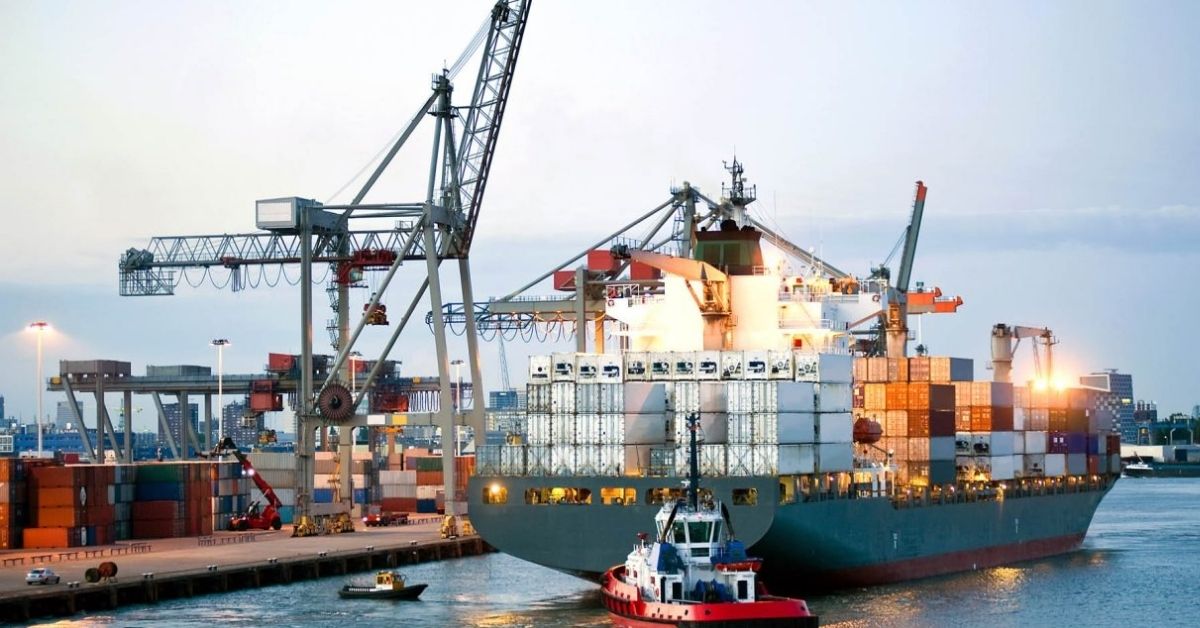 Following the success of the first direct container shipping service between Chattogram and Italy, which was launched in February this year, several European logistics providers have taken the initiative to launch similar services in order to avoid the long delays in cargo transportation on current routes that use transhipment ports.
Allseas Global Logistics, a UK-based freight forwarding company, proposed operating three vessels to connect Chattogram port with Rotterdam in the Netherlands and Liverpool in the United Kingdom.
The firm has already chartered three vessels having over 1,500 twenty-foot equivalent units (TEUs) of capacity, which are a bit bigger than the vessels already deployed for the same purpose by another liner.
Earlier in February, an Italian shipping company launched direct services between Chattogram and the Italian port of Ravenna with two smaller vessels — MV Songa Cheetah and Cape Flores — both having the capacity to carry 1,100 TEUs.
On April 24, a local shipping agent applied to the Chattogram Port Authority (CPA) to allow three smaller vessels having capacities ranging from 950 TEUs to 1,150 TEUs chartered by Commodity Supplies AG, a Swiss logistics service provider, to operate directly from Chattogram to Barcelona in Spain and Rotterdam.
And in the latest move, the UK-based freight forwarder chartered the three vessels named MV AMO, MV San Alfanso and MV BBC Finland having capacities of 1,700 TEUs, 1,800 TEUs and 1,500 TEUs respectively.
Phoenix Shipping Limited, local agent of Allseas Global Logistics, has already submitted its application to the CPA seeking permission for the three vessels to operate direct Chattogram-North Europe services. Confirming that they received the application, CPA Chairman Rear Admiral M Shahjahan said he already wrote "approved" on the application but it would take a few days to complete official procedures.
Captain Syed Sohel Hasnat, chief executive officer of Phoenix Shipping, thanked the CPA chairman for all his support in this regard.
He hoped that under the service the first vessel, MV AMO, which is now in China, would arrive at Chattogram port on May 15 with some empty containers.
On its way back, the vessel would carry more than 700 TEUs of export containers to Rotterdam, he said.
He went on to say that they would try to operate each voyage from Chattogram every 10 days and so, there would be three voyages under the service each month.
Hasnat also said the UK-based freight forwarder took the initiative since it has been facing long delays in transporting Bangladesh's export cargo to EU destinations through connecting mother vessels at transhipment ports.
It now takes more than 40 days to reach export cargoes from Chattogram to EU destinations, a major market for the county's garment items, he said.
He hoped that under the service, ships would reach Rotterdam within 23 days, giving a huge boost to the country's exports. Hailing these initiatives, Syed Nazrul Islam, first vice president of the Bangladesh Garment Manufacturers and Exporters Association, said quicker transport of export cargoes to EU destinations through such direct services would help the country's garment sector progress in the global market.
"Our neighbouring competitors like Vietnam, Cambodia and China have long been in an advantageous position as they can send their cargoes directly to EU countries," he added.