Ctg Port handled recorded 32.55 lakh TEU containers in 2021-22 fiscal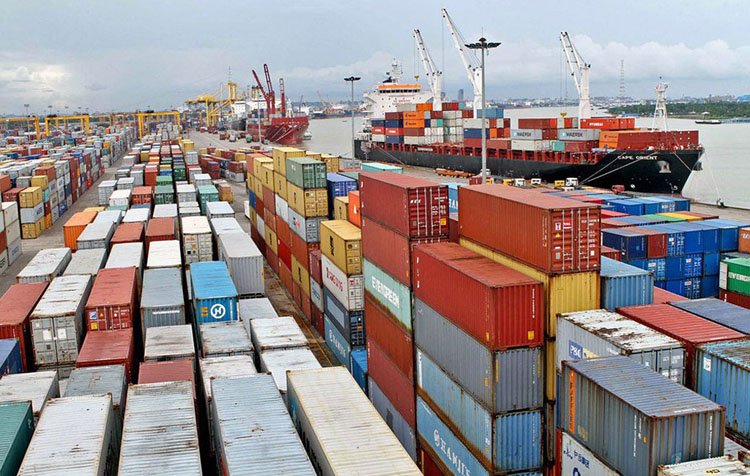 Staff Correspondent . Chattogram | Published: 00:39, Jul 02,2022
The Chattogram port made a new record by handling over 32.55 lakh twenty-foot equivalent units of containers, TEUs, during the fiscal 2021-22.
Some 32,55,358 TEUs of containers were handled through the country's prime seaport Chattogram during FY22, Mohammad Omar Faruk, secretary of Chittagong Port Authority, told New Age on Friday.
In the previous FY 2020-21, some of 30,97,236 TEUs of containers were handled in the port, he said.
However, not only container the Chattogram port also made a record in handling cargo and ship.
Chattogram port handled 11,81,74,160 tonnes of cargos in the FY 2021-22 while it was 11,37,29,373 tonnes in the FY 2020-21, according to CPA data.
Chattogram port also handled 4,231 vessels in the FY 2021-22 while it handled 4,062 vessels in the FY2020-21, the data showed.
CPA secretary said that they hoped they would be able to handle more than 40 lakh TEUs containers in the future.