Chittagong port demands importers clear dangerous goods stored in its yards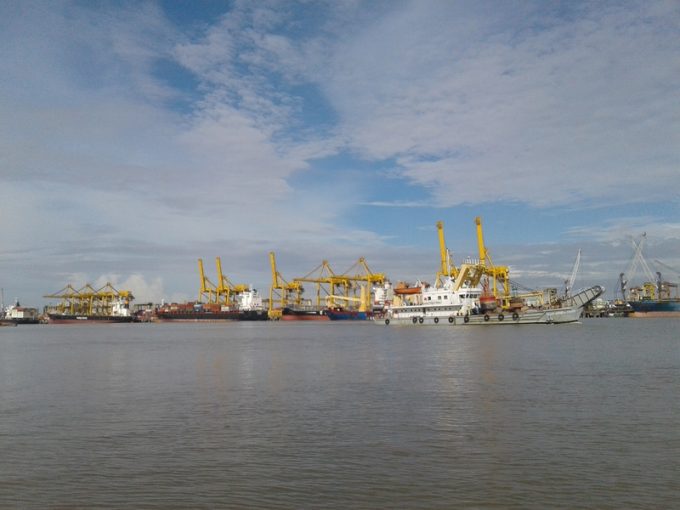 Bangladesh's Chittagong Port Authority (CPA) is set to quadruple storage charges for dangerous goods (DG) containers.
The aim is to encourage DG importers to clear their cargo while the port deals with rising volumes of hazardous materials.
The authority yesterday issued a notification asking importers and clearing and forwarding agents to take delivery of their DG cargo or face a penalty set to come into force on 1 April, following growing concern that the growing amount of hazardous material could potentially lead to a Beirut-style catastrophe.
"…it is noticed recently that taking delivery of dangerous cargo-laden containers by the importers is being delayed. As a result, the prime seaport of the country remains at risk," said the notification.
CPA tariff director Enamul Karim wrote: "We are requesting all concerned to take delivery/remove hazardous cargo from the port yard immediately," .
He added that if the situation did not improve by the end of the month, "four-times store rent will be applicable on the hazardous cargo".
"It is very important for the sake of security and unhindered operation of Chittagong port," Mr Karim added.
A senior CPA official told The Loadstar: "The port yard can't be used as a warehouse," and added most of the consignees did not understand the risk of keeping hazardous chemicals at the yard.
The official said that usually around 400-500 DG containers were stored at the port's yard, but that volume had now increased significantly and the devastating incident at Beirut port had forced the CPA to take measures to reduce the presence of hazardous cargo.
"Government is also concerned over the issue and instructed us to keep the port safe," he added.
This month, the port authority doubled rent on FCL containers, due to increased number at the port yard and importers reluctant to retrieve their goods here too. Since that move, the number of containers in the yards has declined, but last week, however, some 36,023 teu of containers are lying at the port yard against its total storage capacity of 49,018 teu.
However, carriers serving the port have warned that the lower numbers of containers in the yard stacks had yet to alleviate the congestion at its berths. A Hapag-Lloyd customer advisory said: "Please be informed that due to an increase in vessel waiting at Chittagong port, there is a capacity crunch for incoming cargo into Bangladesh.
"Currently, there is a waiting period of five-to-six days for feeder berthing, expected to increase in the coming weeks. This in turn is causing transhipment in Colombo to take longer than usual.
"Therefore, please note that Chittagong cargo discharged in Colombo will take approximately 21 days to connect due to the ongoing situation and is expected to increase further," the carrier added.